About Hope Christian Services
Hope Christian Services provides care, programs, and resources for individuals with intellectual and developmental disabilities, ensuring that each resident reaches their full potential. Our organization addresses every aspect of life—medical, residential, social, educational, vocational, recreational, and spiritual.  
Hope Christian Services opened as Eastern Christian Children's Retreat on December 4, 1972 as the only facility of its kind in the state of New Jersey. ECCR expanded into the community in 1986 with the development of community-based group homes, where residents enjoy supervised,  supported living. In 1992 ECCR advanced its philosophy of providing a home-like setting for residents with the construction of on-site lodges.
Today, we operate 15 group homes in Bergen and Passaic Counties in New Jersey, where residents enjoy supervised, supported living.
We currently have three more group homes under construction which will enable us to serve more people as we strive to recognize and address the needs of people with intellectual and developmental disabilities.
Hope Christian Services addresses the need for vocational training and life skills through our day program, RAVE, which was established in 1986. The program is open to residents of Hope Christian Services and people in our surrounding community ages 21 and up.  
Our respite care services provide a home away from home for people with disabilities while their family is taking a well-needed vacation or cannot care for them due to temporary, extenuating circumstances. 
The organization retains a professional staff of over 300 dedicated people providing 24/7 care for residents. A volunteer Board of Directors, elected from the community, governs Hope Christian Services.
Guided by our Christian calling, we serve individuals with intellectual and developmental disabilities by providing a life filled with hope and love.
A world of inclusion for all people by showing the hope and love of Jesus.
Hope Christian Services continues to carry on its tradition of trusting in God and honoring the Christian commitment of its founders. The organization will continue to support persons with developmental disabilities throughout all stages of life, assuring that each person shall realize his/her full potential as a child of God.
From its origin in 1965, one simple principle has guided Hope Christian Services (Formerly known as Eastern Christian Children's Retreat): to serve individuals with disabilities so that they can reach their greatest potential. Our rich history in the community is a cherished story of how we began. It's an essential part of who we are as an organization.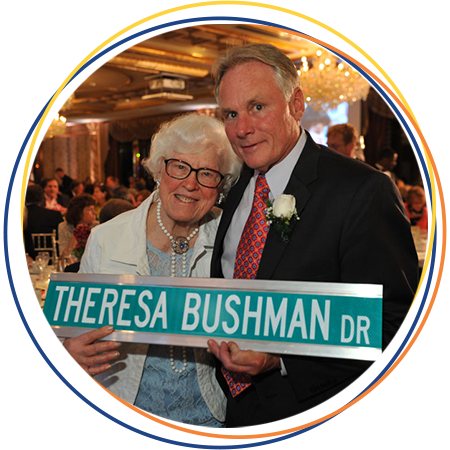 Miss Theresa Bushman of Wyckoff was the driving force behind the founding of the Eastern Christian Children's Retreat, the first private residential facility for people with developmental disabilities in the state of New Jersey. She and a fellow nurse, Ann (Minnema) Morgan, founded the Retreat in the early 1960s. 
Realizing the Need for a Residential Facility
As a maternity nurse at Paterson General Hospital in the 1950s, Miss Bushman saw firsthand the need for a residential facility for disabled children. At the time, there were no local facilities that provided a home-like setting for the care and treatment of children with mental and physical disabilities. Compelled by their Christian belief of caring for those less fortunate, they organized hundreds of volunteers from the community to finance and construct a residential facility–an idea that seemed formidable at the time. Ultimately, they approached the Christian Sanatorium in Wyckoff. The Sanatorium, now known as Christian Health, agreed to sell ECCR 10 acres of land on which to construct the facility for $1.
With support from the community, the appeal began in 1962 with $40 in the bank, Vigorous fundraising activities slowly propelled the project along. In 1971 ground was broken, and in 1972 the Eastern Christian Children's Retreat became a reality. The residential facility welcomed its first residents on December 4, 1972.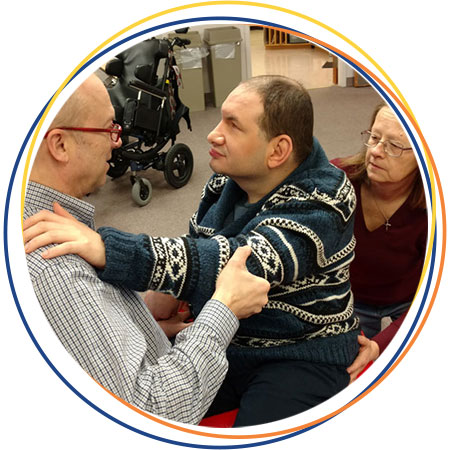 The Retreat currently serves over 120 people with a broad range of disabilities in homes on our Wyckoff campus and in community-based homes. Miss Bushman served as president of the Retreat's Ladies Auxiliary for many years.
Miss Bushman passed away on November 16, 2016.  She was a woman who gave so much of herself to help others. She is an example of compassion and an inspiration to many. She will be missed but her legacy will live on.