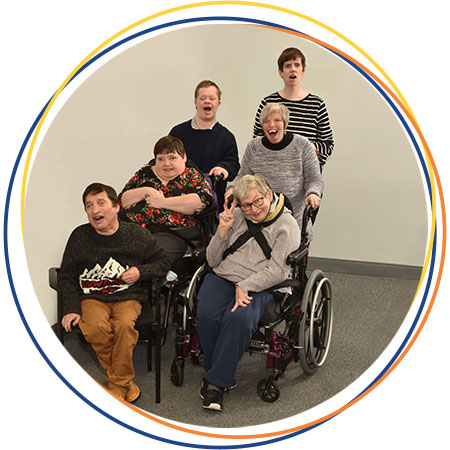 ADA-Compliant, Professionally Staffed Residential Care for Adults with Intellectual & Developmental Disabilities
Hope Christian Services' community group homes for individuals with intellectual and developmental disabilities provide certified 24-hour staffing with a committed team of direct support professionals, home managers, nurses and medical staff. Our high staff-to-resident ratios ensure the highest caliber of care and plenty of individualized attention for our residents.
Group Homes in Bergen and Passaic Counties
Moving a loved one into a group home is one of the most difficult decisions that a family makes. The staff at Hope Christian Services is here to help ease the transition and provide the support needed. Our modern homes are equipped with all of the amenities needed to provide a safe, loving environment for all residents meeting their medical, social, recreational, and spiritual needs. Residents have their own rooms in a home they share with 4-5 other people. Staff is on-site 24 hours a day. Every one of our residents has the opportunity to achieve personal growth and a meaningful life through our nurturing care and a unique, individualized plan tailored to each resident's needs.
Hope Christian Services provides a warm, safe, atmosphere in fully-equipped residential locations spanning Bergen and Passaic counties. We operate community-based group homes in Wyckoff, Midland Park, Allendale, Waldwick, Hawthorne, Oakland, Wayne and North Haledon. In addition to our group homes, we manage three lodges at our primary location in Wyckoff. Our main facility on that property houses our administrative offices, Special Needs Adult Day Program, and Physical Therapy Department.